We are wrapping up week one of our Going Green event, where each day we are posting challenges, projects, inspiration and links with an environmentally-friendly approach. All month long, we'll be singing Reduce, Reuse, Recycle as we craft our way to a greener outlook.

Here's what we've been up to this week:


Day zero:
Magazine page medallions link: As jewelry for your outfit or embellies on your pages and cards. Learn how to make them
here
.
Day one:
REDUCE your scrappy supplies LO challenge:
Create a layout using items you have had in your stash -- nothing newer than six months!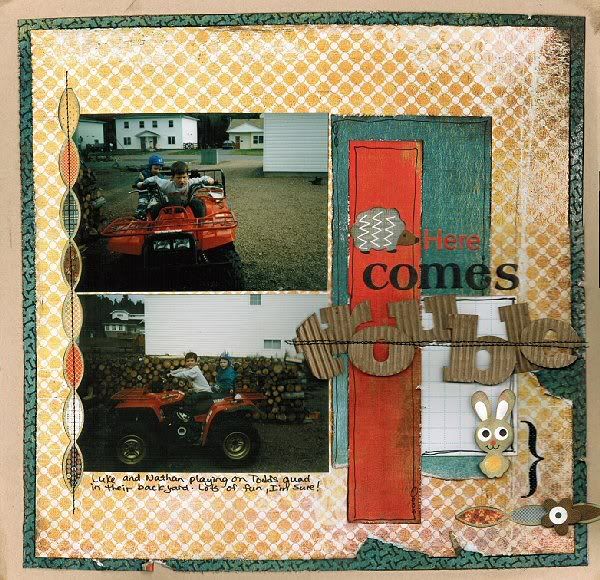 Day two:
Upcycle a VHS tape link: use any part to create an embellishment or other creation. There are lots of ideas in their post, so please check it out
here
.
Day three:
Share your best green tip: like the homemade laundry detergent Jules' uses for her family's laundry. Get her recipe
here
.
Day four:
Do you recycle? What types of items do you recycle? Does your town collect your items? Where do you keep your bins?
Here's a link
that might give you some ideas to how to store all the different items you recycle.
Day five:
Stamp with trash LO challenge: use something you would throw away as a stamp or mask on a page.
You have all month to play along with the challenges. Upload your creation inspired from any of these posts and be entered to win some goodies from the Scrapbook Heaven store. The more challenges you complete, the more entries you'll get for the prize draw.