Welcome back, we are so ready for day two of our All About January Crop. Let's get right to it! Remember, you have until the 27th at 6:00pm EST to get your projects posted for a chance to win some fab prizes!
Carla's Challenge: Ernie's Birthday
January 28th is Ernie's birthday! "Ernie has been one of the stars of Sesame Street since its first episode in 1969."
I love Ernie's laugh
He's quite the character!
For this challenge, creat a layout using red, orange, blue and yellow. Be sure to include some STRIPED paper somwhere on your page.
I created a double layout for this -- you can do the same OR feel free to use either of the page sketches as a single layout.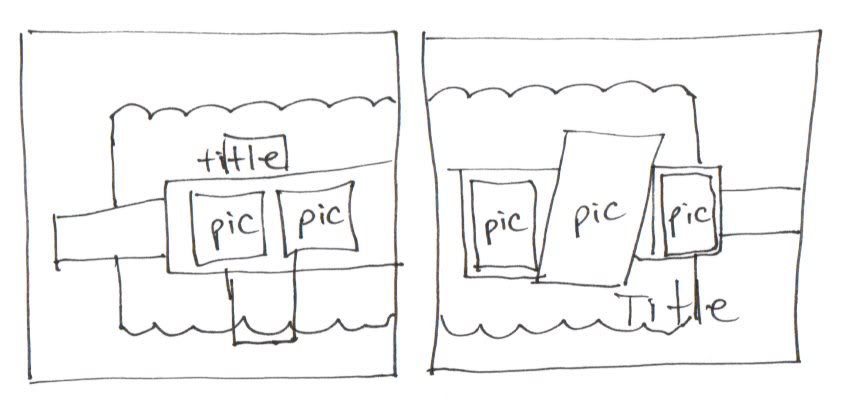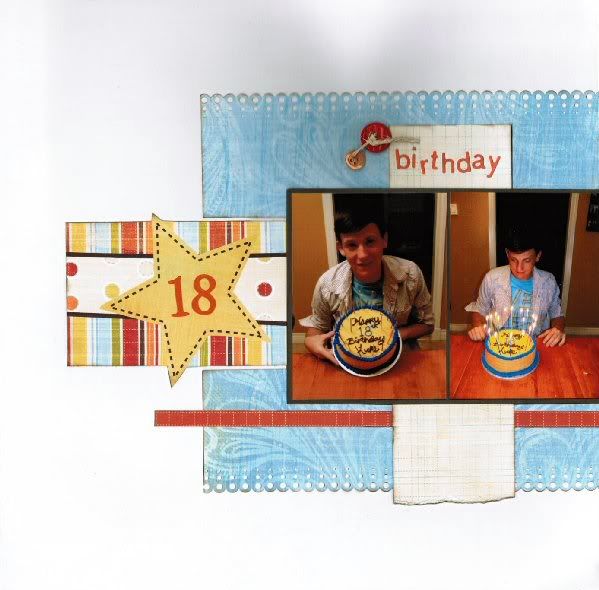 GDT Chris P's Challenge: Old Rock Day
Did you know that January 7 is Old Rock Day????
Old Rock Day?!?!?! When I found this holiday I immediately starting thinking Old Time Rock n Roll! So your challenge is to create a card with an Old Time Rock n Roll Theme. For my sketch and card I wanted to recreate the old diner flooring....
Michelle's Challenge: Hot Tea Month
Who knew? January is Hot Tea Month! There's nothing like a hot cup of tea to warm you up on a frigid January day. So go brew yourself a cup and then take on this next challenge in the crop: create a tea holder.

1. Cut double sided paper (or make your own) to 3 1/2" x 11"

2. Score at 3 1/2", 7" and 7 1/2"

3. Hold paper as shown and cut third panel at a diagonal to create a pocket.

4. Adhere pocket to second panel.

5. Embellish!
And since this is a sketch crop, after all, here is a little sketch for ya!
Jules' Challenge: Peculiar People Day
January 10 is Peculiar People Day
Peculiar People Day is in honor of uniquely different people. Un-ordinary, extraordinary, unusual, strange, odd, uncommon, intriguing, different, abnormal, and quirky.... These are all things that we think of to describe the word "peculiar". Most of these characteristics can be viewed as good, or not so good. Today is a day to look for the good in your peculiar acquaintances.
(we won't tell my sweet Lydia that she shares this day as her bday...but she fits in a GOOD way!!!)
Your challenge if you accept it is to create a layout using a funny picture of someone! Anything that YOU see as funny....
As you can see in this picture of my son....on top of him looking goofy he so should NOT have been riding a bike in flip flops and that helmet is NOT DOT safe! (he found a sticker to put on it that says it is but it ISN'T!!!)
Now here is the sketch for ya.....
GDT Chris' Challenge: Benjamin Franklin's Birthday
Did you know that Ben Franklins birthday is January 17th!
Quote:
Benjamin Franklin (January 17, 1706 [O.S. January 6, 1705[1]] – April 17, 1790) was one of the Founding Fathers of the United States. A noted polymath, Franklin was a leading author and
printer
, political theorist, politician, postmaster, scientist, inventor, satirist, civic activist, statesman, and diplomat. As a scientist, he was a major figure in the American Enlightenment and the history of physics for his discoveries and theories regarding electricity. He invented the lightning rod, bifocals, the Franklin stove, a carriage odometer, and the glass 'armonica'. He formed both the first public lending library in America and the first fire department in Pennsylvania.
(from wikipedia)
In honor of his birthday I challenge you to create a card that uses at least 3 different fonts. (he was a printer after all!)
You know the rules!
You may flip/rotate/turn the sketches if desired -- make it your own! If you'd like to complete a second project, the sketch must be flipped or rotated for the second one.

This challenges are due January 27th 6pm EST.