Let's get this party started!
We're gonna kick it all of with this fabulously cute sketch from our GDT Michelle:
The sketch: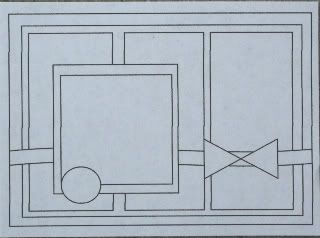 The Card:
How cute is that little wrapped mummy?!
Remember-you can use this sketch to create a layout for a second entry and feel free to rotate it. Happy Creating!
All projects based on this sketch must be uploaded to the forum by midnight on October 31st to be eligible for prizes.