Hello and welcome to our January crop event. This month we are taking a look at some of the fun and quirky holidays of this first month of the new year. So get ready for some fabulously fun inspiration. And don't forget to post your creations in the forum and gallery. Or link it up here in the comments and we'll be sure it gets in the right spot. For every challenge you complete by the 27th at 6:00 PM EST, you'll be entered to win some fabulous prizes. Stop by the forum to join in on some fun games that will get you even more chances to win!

Let's get started tonight with some of the sketches.


GDT Chris' Challenge: Chocolate Covered Cherry Day
On January 3rd we get to celebrate Chocolate Covered Cherry Day!!!!

Yummy chocolately-gooey Chocolate Covered Cherries!!!! Your challenge for today is to create a layout using Choclate Covered Cherry Colors-browns, reds, pinks, and creams.
Here is my sketch..
and my layout
Carla's Challenge: Penguin Awareness Day
January 20th is Penguin Awareness Day. Why not spend a little time getting to know more about these wonderful, flightless birds.
Did you know?
Penguins are found in Antarctica, South Africa, Australia, New Zealand, Chile, Peru, the Falkland Islands, and the Galapagos Islands. Elsewhere, they are only found in zoos.
Here's a card challenge for you. Use the sketch and create a card that is black/white ONLY!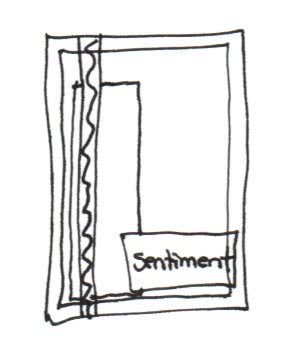 Here's my sample. I used rubons from the January Elite kit.
Carla's Challenge: Betsy Ross' Birthday
Betsy Ross's was born on January 1st, 1752. She made the first American flag, at the request of George Washington -- or did she?
Check out info about Betsy Ross
HERE
For this challenge, create a layout using
RED
,
WHITE
and
BLUE
---- and, of course, include at least one
STAR
!
Here's my sketch: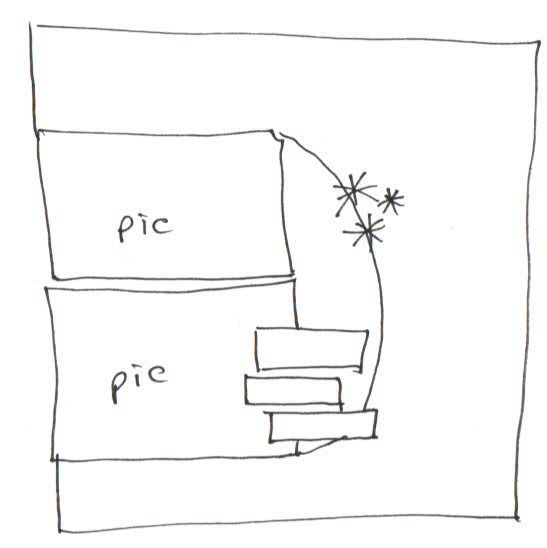 and my sample:
Michelle's Challenge: National Hobby Month
January is National Hobby Month. So my challenge to you is to create a layout about hobbies. You can do a page about your favorite hobbies, or the hobbies of your loved ones.


And here's a sketch for you. You can include any number of photos in any sizes you choose.
Jule's Challenge: Chocolate Cake Day
Yummmm....January 27 is Chocolate Cake Day! (any day is a good day for cake!)
Create a card using brown and blue (why blue....ummmm....cuz I like brown and blue! HA!)

Carla's Challenge: A.A. Milne's Birthday
Here's an easy challenge in honor of A.A. Milne's birthday - January 18th, 1882. I just love his poems, and my children do also. We've memorized many of them.
Create a card with a NUMBER on the front. That's it
THE END
When I was one,
I had just begun.
When I was Two,
I was nearly new.
When I was three,
I was hardly me.
When I was four,
I was not much more.
When I was five,
I was just alive.
Here's my sketch:

and my sample card: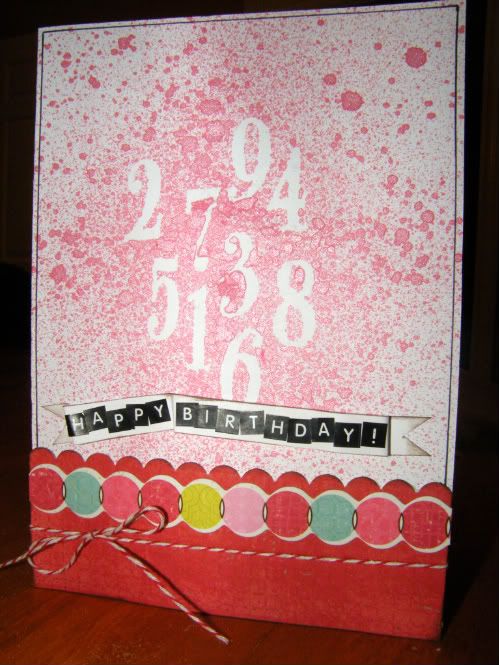 You may flip/rotate/turn these sketches if desired -- make it your own! If you'd like to complete a second project, the sketch must be flipped or rotated for the second one.
Please upload your projects to the forum

by January 27th 6:00pm EST

to be eligible for prizes.
Be sure to come back tomorrow for more sketches and inspiration!