Here is a wonderful example of paper folding by Jonaks!! This gal is so inspiring why not check out the rest of her work in the gallery!! http://www.scrapbookheavenga.com/gallery2/showgallery.php?cat=599

To make your own butterfly follow these simple instructions!! Thanks Jonaks!!

Butterfly Materials:
4 x 4" patterned paper
5 x 3" patterned paper
Craft wire
Beads
RibbonInk pad (optional)
Stickles (optional)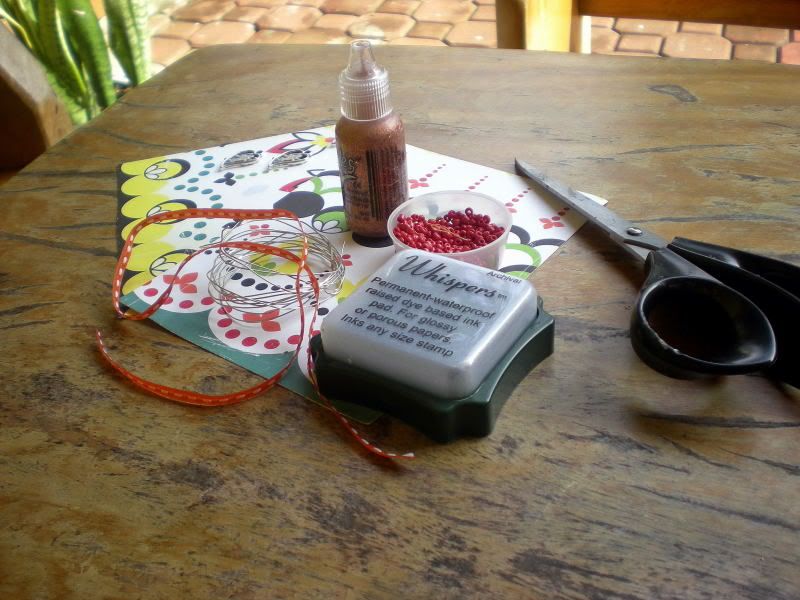 1.Ink the edges of both patterned paper, if you wish. (I forgot to do on mine)
2. Fold in quarters the 5 x 3 patterned paper.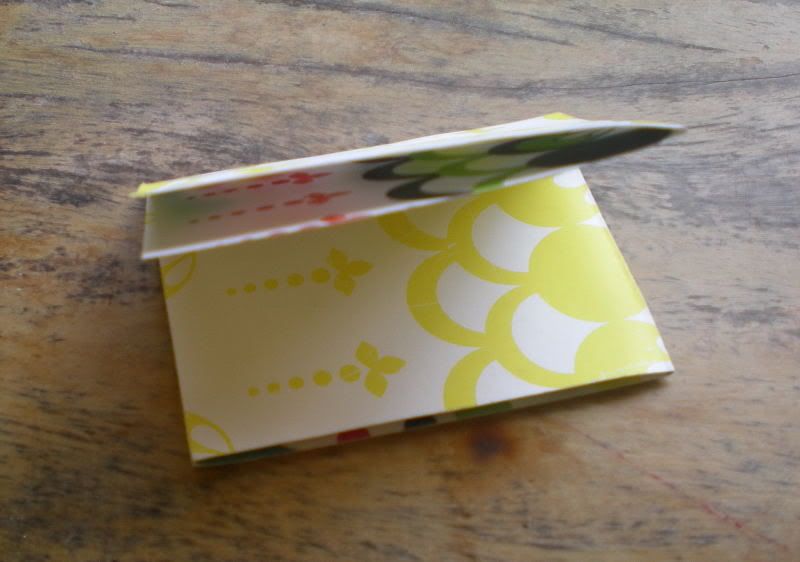 3. Cut a fish tail design. You can make the tail more pointing if you wish. Or you can freehand cut the design.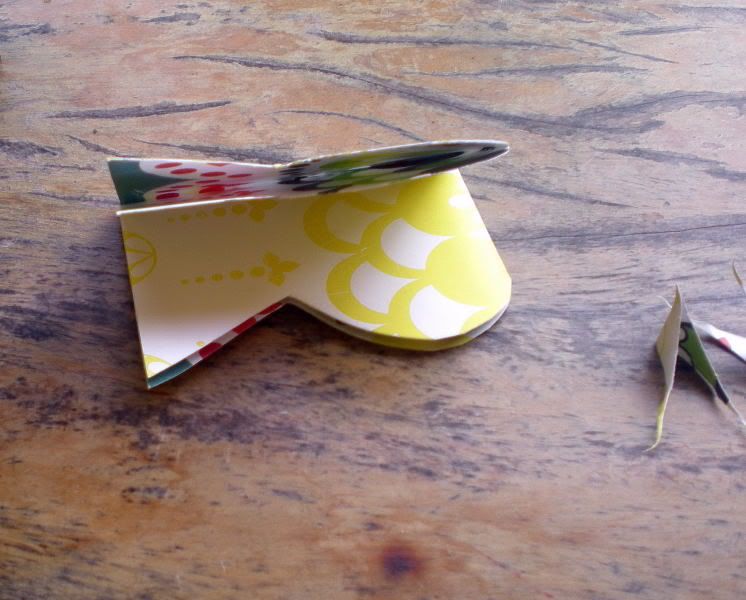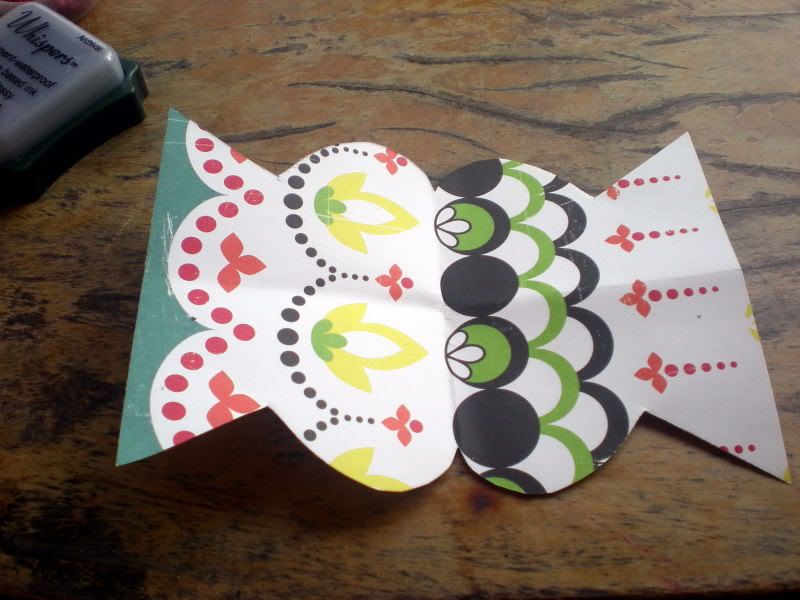 4. Fold in fan like manner the 5x3 patterned vertically.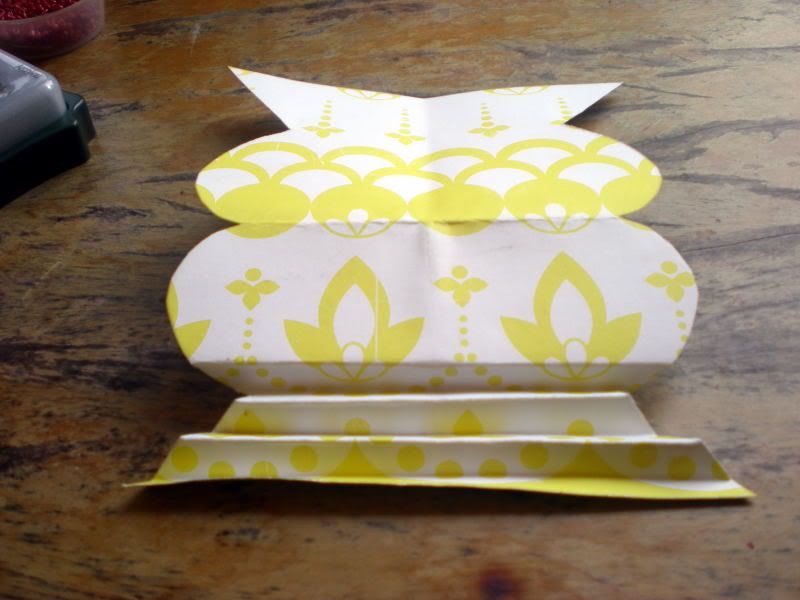 5. Fold the 4 x 4 patterned paper in fan like manner diagonally.

















6. Connect the two folded paper with the 4x4 pp on top and the 5 x3pp on the bottom. Using the craft wire bind them together leaving enough wire for the tentacles of the butterfly.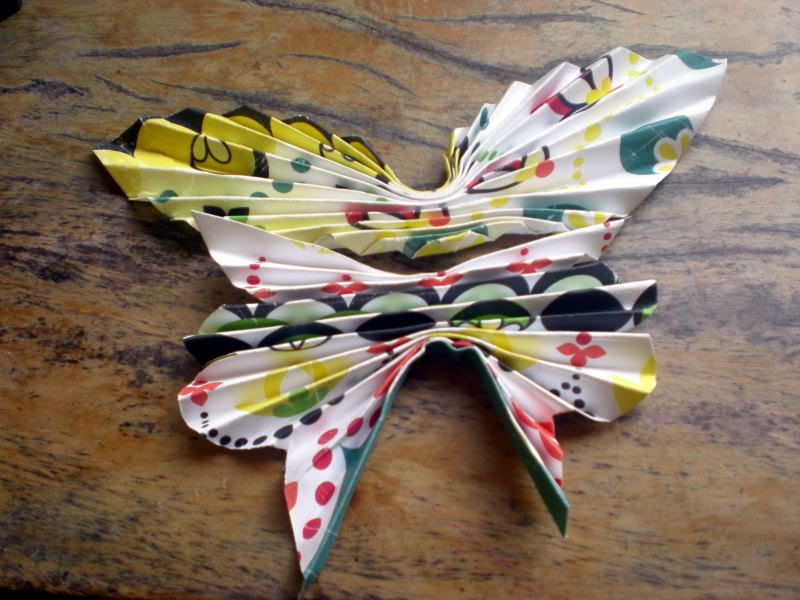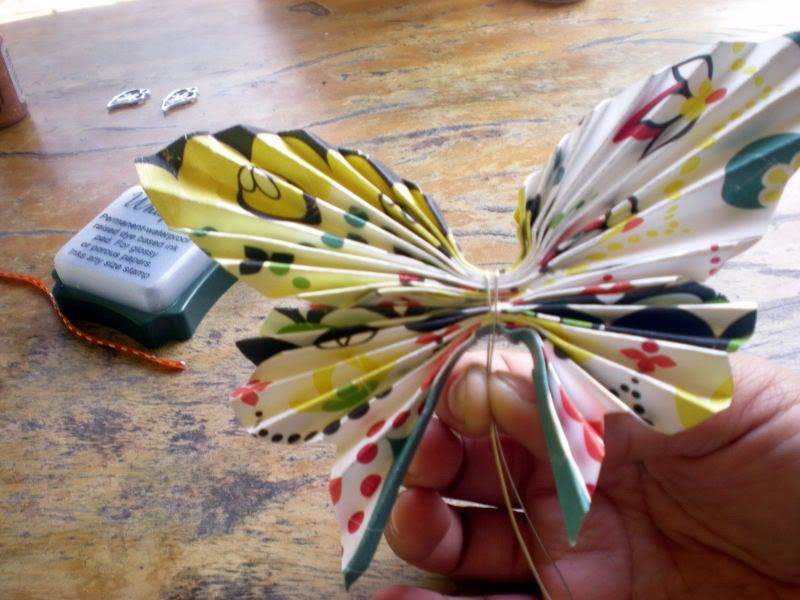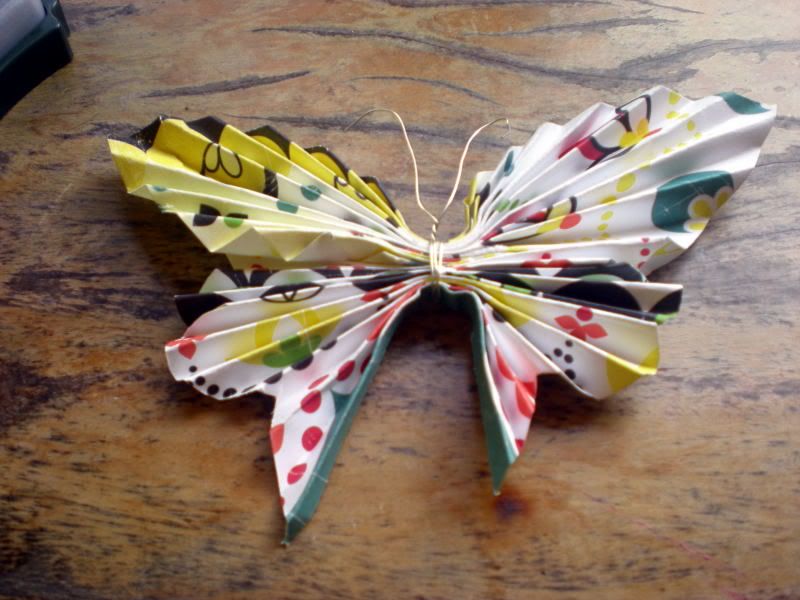 7. Cover with ribbon the craft wire.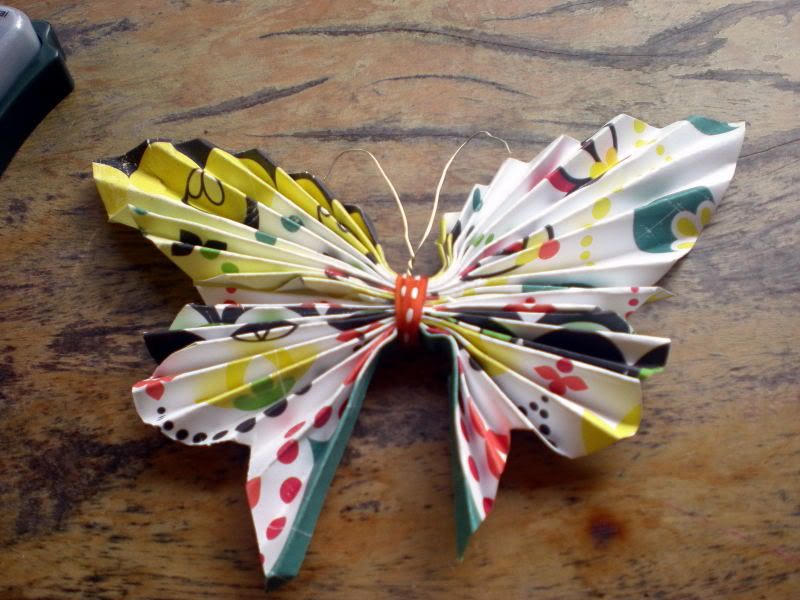 8. Use long nose in securing the beads in the butterfly.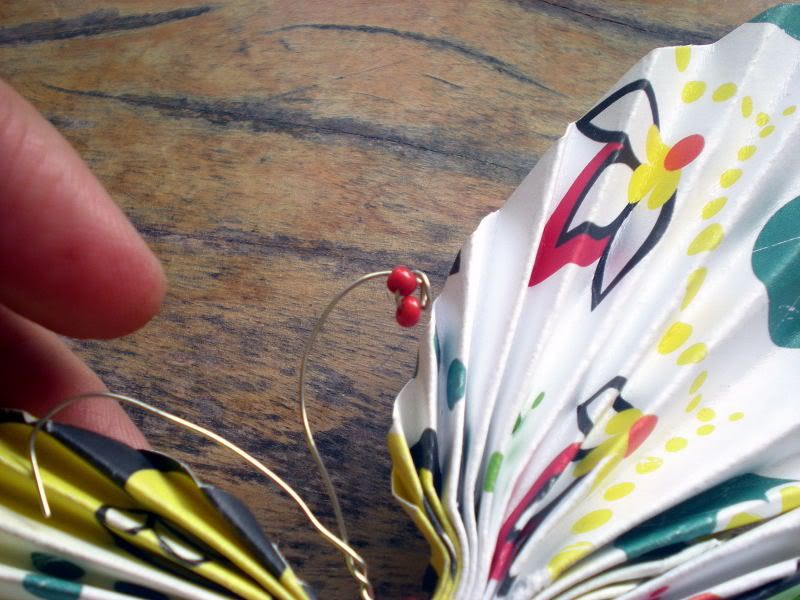 9. Dot with stickles you butterfly, if you wish.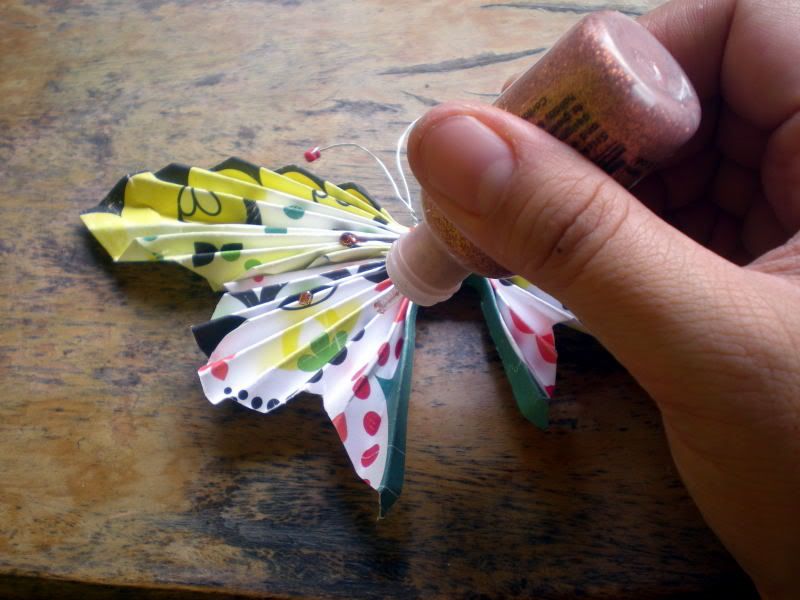 Your butterfly is now ready to be displayed or used in your lay-outs and cards. For smaller butterflies, use 2x2" and 3x2" pp. Perfect size for lay-outs!