IT'S ALL ABOUT THE STARS!!
One of our newest DT's, Courtney shares
this wonderful example of how to make
these beautiful paper STARS!!
With July 4th just around the corner, why not make this on your next project!
This is one of my most favorite things to make. I think everyone will be shocked at how easy these lovely little stars are to make.
Trace or draw a star shape on a scrap or any desired paper. Here I've chosen white so that you all can see it better.
Next cut out the star.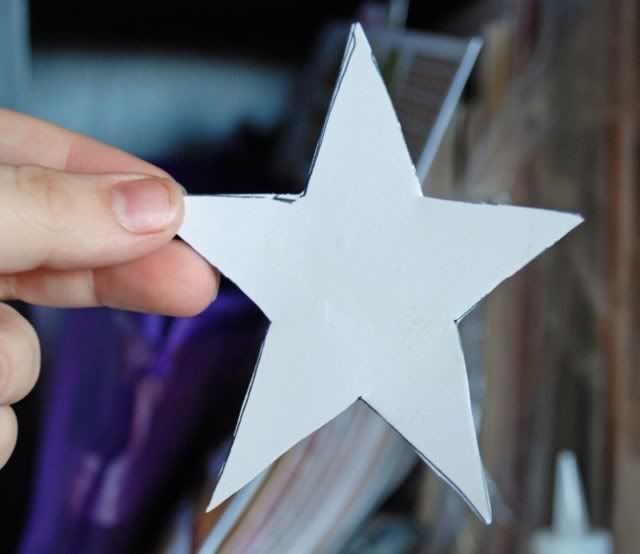 Next grab a pen and a ruler or any straight edge and draw a line down the center of each arm all the way down.
Now we take our star and fold along each crease leaving the marks on the inside of your crease so that they will be on the back side of your star.