I am really loving the change of seasons over from summer to fall lately so I went with a Thanksgiving card in warm autumn colors. I added fiber , rather than ribbon, because the wooly texture reminds me of sweaters! Here is my sketch. You can replace the flowers with anything...circles, chipboard shapes, leaves, etc. The challenge is to use either fiber, twine or raffia rather than ribbon. Let's see something more homey and rustic!


I have really been attracted to circles lately so my sketch includes several of them. In addition to the sketch, my challenge is to use at least 3 different patterns or colored cardstock in your layout, along with at least 6 eyelets, buttons, or brads!
Here is my sketch and my example: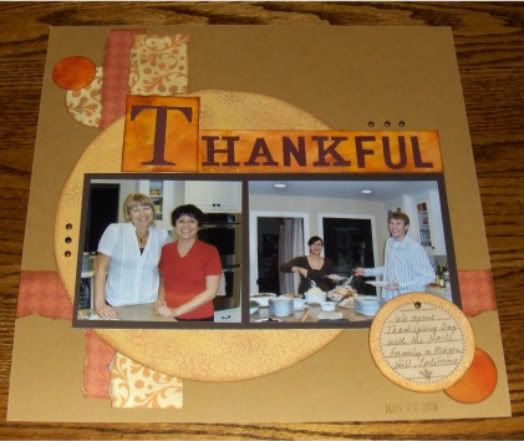 Layouts due Oct. 22nd at 9:00 PM est, with a winner announced on our LIVE show on Oct. 24th. Please make sure your project is linked here! REMEMBER! You can get a second entry for the prize drawing by using the same theme that I used.