Another easy card
Again, I used a card base that came with the kit. I love that they have nice edges.
I tied a strip of ribbon into a bow. Added the images and a rub-on sentiment.
Put it in a pocket!

This is sooo easy!

Card base is a standard 5.5 x 4.25..

Cut the bottom of the 'pocket' to create the pointed shape. Cut off about 1/2 inch from the top of card to create the look of something being 'in' the pocket.

Cover base with patterned paper. With pen create the 'stitched' look around the pocket.

From coordinating patterned paper cut out hearts. Assemble 'cluster' with hearts, bow and mini tag.

Cut a piece of scrap paper cut a piece 1 x 3.75. Adhere inside front of pocket. Embellish with coordinating lace.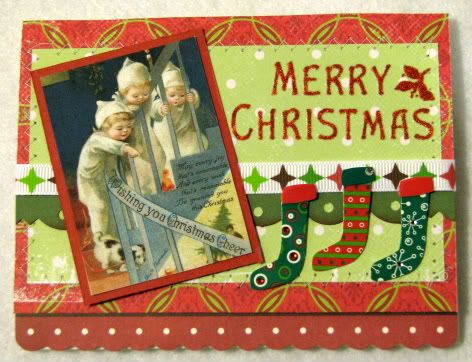 Instructions
1. Cut a piece of patterned paper 5 1/2" X 3 1/2".
2. Cut another piece of patterned paper 3" X 5".
3. Mount the patterned pieces together. Sew edges if desired.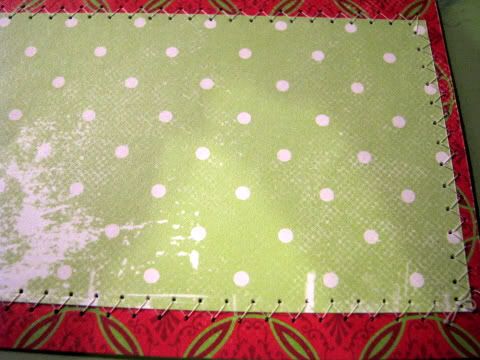 4. Cut a piece of coordination cardstock 1' wide and cut a scallop edge out of this cardstock border.
5. Attach the border to the center of your card. Attach ribbon to the top edge of the scalloped edge.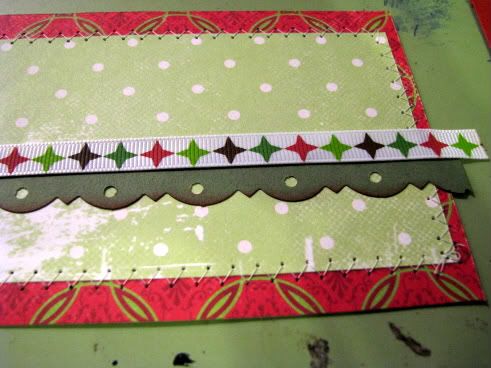 6. Attach matted papers to your card front.
7. Mount an oblong holiday image to a piece of cardstock and attach to the right hand side of your card.
8. Add rub-on word sayings and embellishments.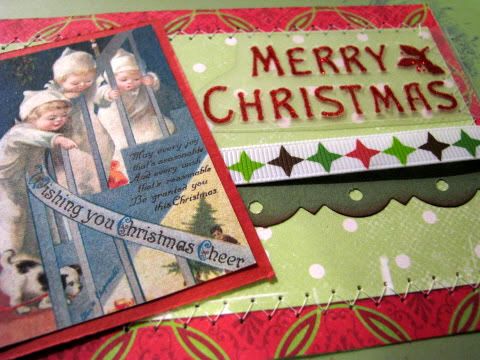 I'm going easy on you for this last one! It's a simple pocket card made from 12" long paper. The extra inch folds up to create a little pocket inside the card. Use it for cash, a gift card, a packet of soup, cocoa, or tea bag.
1) Cut a strip of paper 4 1/4" x 12" long.
2) Fold and score at 5 1/2" and 11". Fold 1" piece up and glue edges to inside of card to create a basic pocket.
3)Decorate card front as desired. I fussy cut some patterned paper, folded some paper flowers, and stamped sentiment on a transparent scrap from a sheet of stickers.
Here's my second sketch and example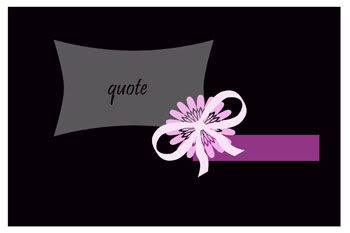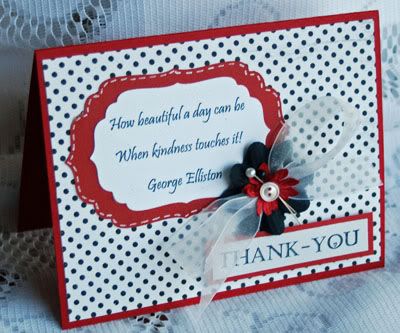 All projects are due on Saturday, November 27th, 9PM cst.

***PLEASE NOTE***
You don't have to copy the card tutorials as outlined. Please feel free to use what you have available at home to make a card using the ideas shown in each tutorial.